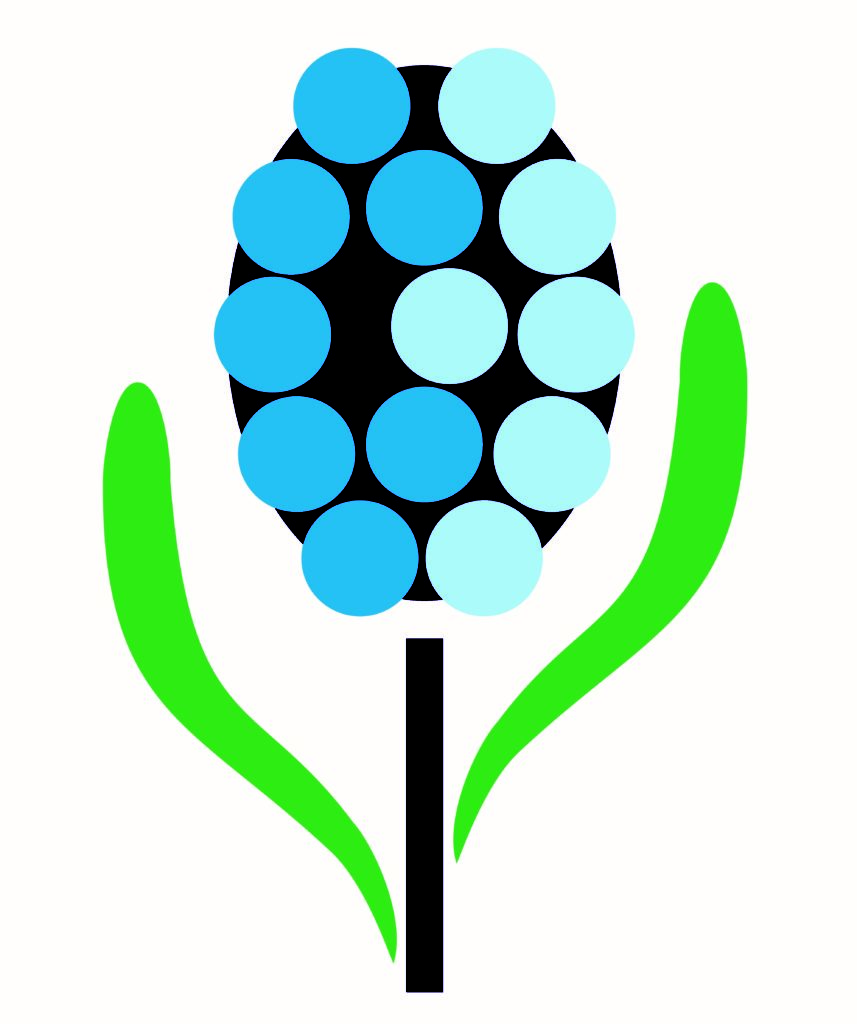 Private and semi-private lessons are available at my home studio in Vienna, VA. Classes for adults and children can be scheduled at mutually convenient times. Parent-child classes are available for children aged 2.5 – 5. Children of all abilities are welcome and embraced. Click here for details about class policies.
Introduction to Stained Glass Mosaics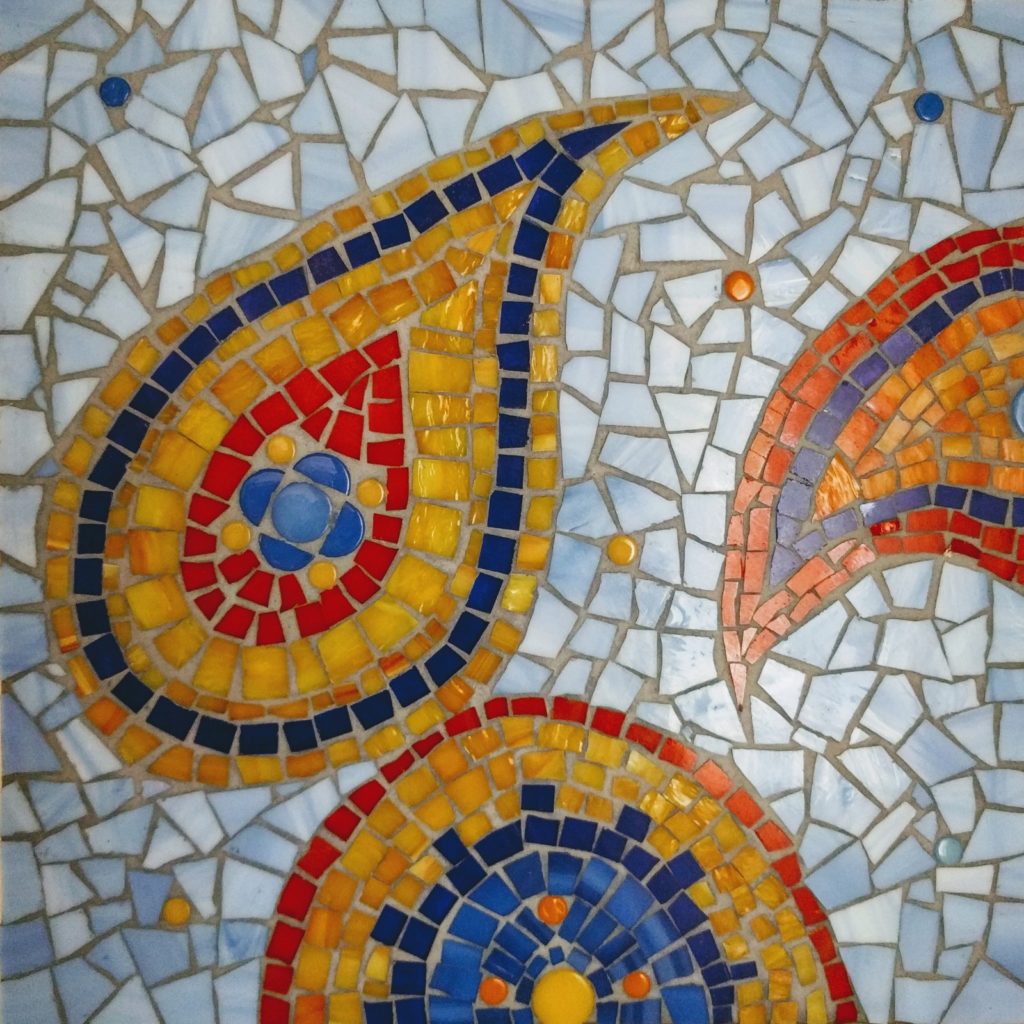 This is a three day workshop. I will send you a list of tools required in advance of the class. Tool cost is approximately $75. We will create an 8 by 8″ or similar sized mosaic.
The first class is a 3 hour class, with work to be done at home. We meet for the second class for about 1-2 hours, depending on your needs and what you require additional support with. We will grout your piece during the final session, which is approximately 1-2 hours. The workshop is spread over three days to allow curing time.
Class cost is $250 for a private class and $180 for a group class of a maximum of 6 students at our Vienna, VA studio. Materials cost is $45. Please contact us via the contact form to set up a class.
Micromosaic Jewelry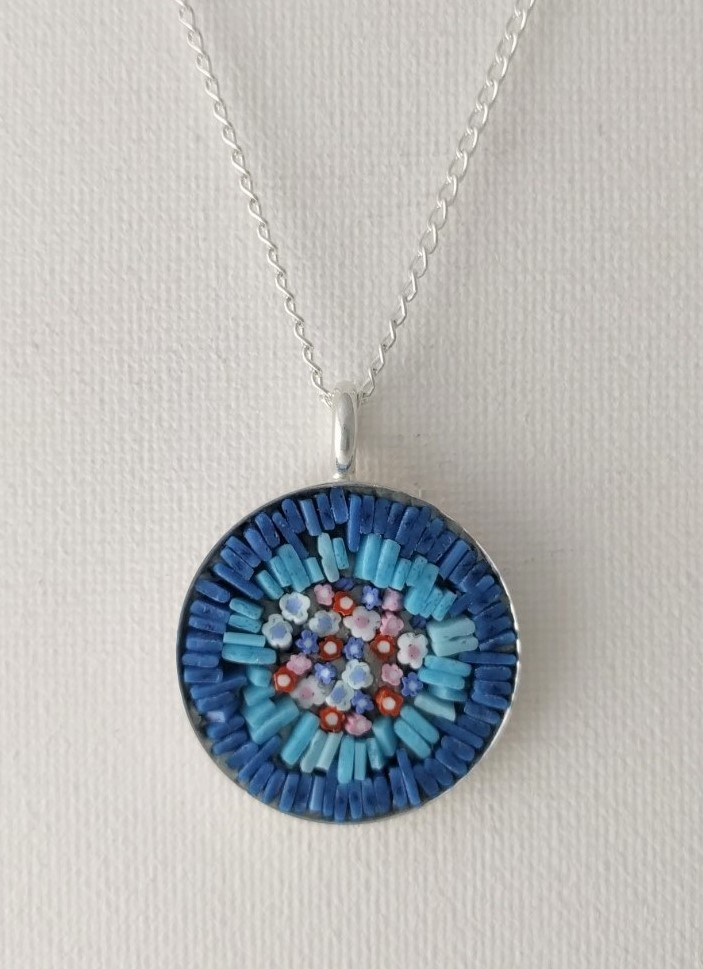 We will create a Micromosaic pendant during this one day workshop. Cost is $200 for a private lesson of 5 hours and reduces to $150 for a group class of up to six. Workshop is 4 hours. I can travel to teach this workshop. Please contact me with details.
Mini mosaic Jewelry
I am available to teach mini mosaic jewelry workshops at your home. This workshop involves no cutting of materials and is a fun workshop. A minimum of 6 participants is required. I will travel to your home (NOVA) at a mutually agreed time. Workshop length is 2 hours, materials included. Prices start at $65 per participant for a pendant. Other options are also available. This is a fun workshop for teens!
After School Art Classes for Children
I thoroughly enjoy bringing the joy of art to children. I am a special education teacher by training, with over 15 years of experience teaching young children in general and special education environments. I teach arts and crafts in my home studio. Classes include sculpture, collage, mosaics, flower making, paper quilling, and much more. Classes are $45 for a 2 hour session at our studio in Vienna VA, after school. I book monthly sessions (one class per week) when school is in session. Projects may span two-three sessions. Materials are included. Snack to be brought from home.
UPDATE June 10, 2020 – In person, physically distanced backyard summer camps are available and filling fast. Dates: June 22-26 and July 6-10, 2000, from 9 a.m. to noon for ages 6-12. Please contact us via the contact form for details and registration.