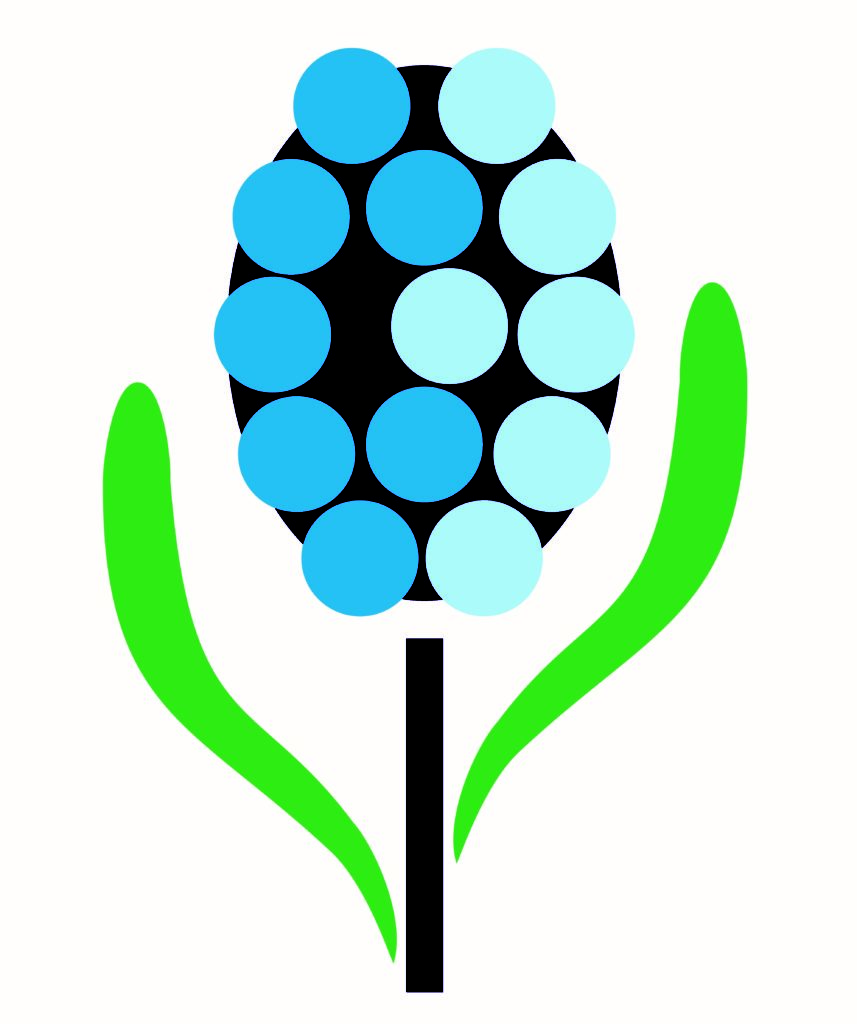 ---
Summer Camps 2023
Blue Hyacinth Mosaics will be hosting a "pick your own" mini camp session from August 14th – 16th 2023.
Ages: 6-14 (mixed age grouping)
Option 1: "Marvelous Mosaics" 9 a.m. – 11:30 a.m. $150
Option 2: Lunch 11:30 a.m. – 12:00 p.m. $30
Option 3: "Creative Sculpture" 12:00 p.m. – 2:30 p.m. $150
All materials are included in the camp fee. A discount is available for campers who pick all three sessions. Space is limited.
"Marvelous Mosaics"
Learn the fundamentals of mosaic as we create beautiful art projects like mirrors, wall art, flower pots, etc. Fundamentals of design and color as well as appropriate placement of tesserae will be taught. This class does not involve cutting of glass or ceramic.
"Creative Sculpture"
Experiment with materials such as plaster, air-dry clay, wood, wire, etc., as we embark on a journey into the world of 3D art and learn about sculpture-related concepts as we go along. Projects include, but are not limited to bobbleheads, facial portraits, etc.
Lunch should be nut-free and brought from home.
https://bluehyacinthmosaics.square.site/product/mini-creative-camp-2023/206?cp=true&sa=false&sbp=false&q=false&category_id=16
---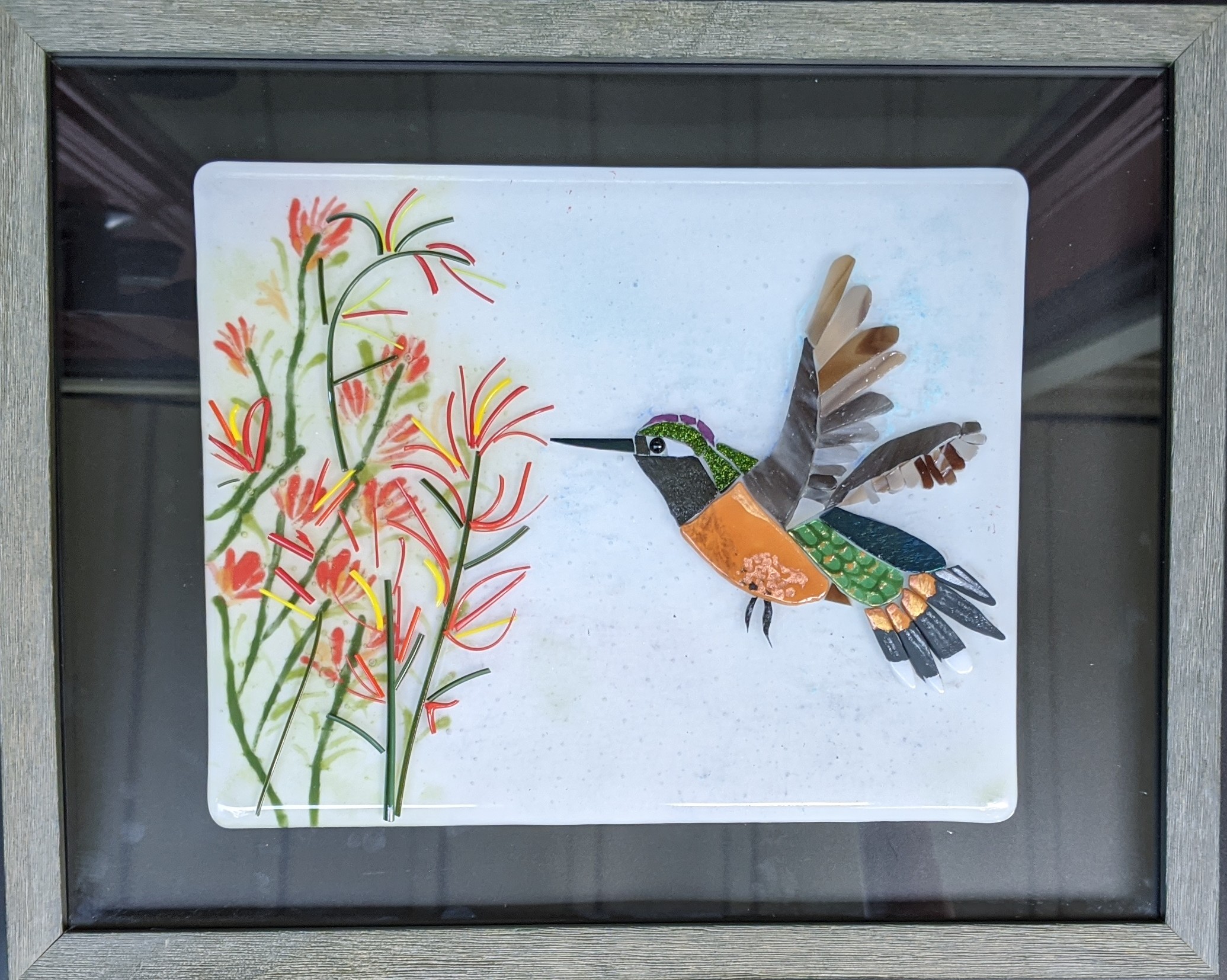 Private Studio Experiences
Private and semi-private lessons are available at my home studio in Vienna, VA. Classes for adults and children can be scheduled at mutually convenient times. Children and adults of all abilities are welcome and embraced. Please contact me to schedule any of the following learning experiences. Contact me to schedule any of these classes
---
Introduction to Stained Glass Mosaics
Create a beautiful 8 by 8 or similarly sized first mosaic! This typically is a three session workshop.
Class cost is $250 for a private class and $195 for a group class (minimum of 6 students) at our Vienna, VA studio. Materials cost is $65, inclusive of in-class only tool usage. Please contact us via the contact form to set up a class. Adults and teenagers only.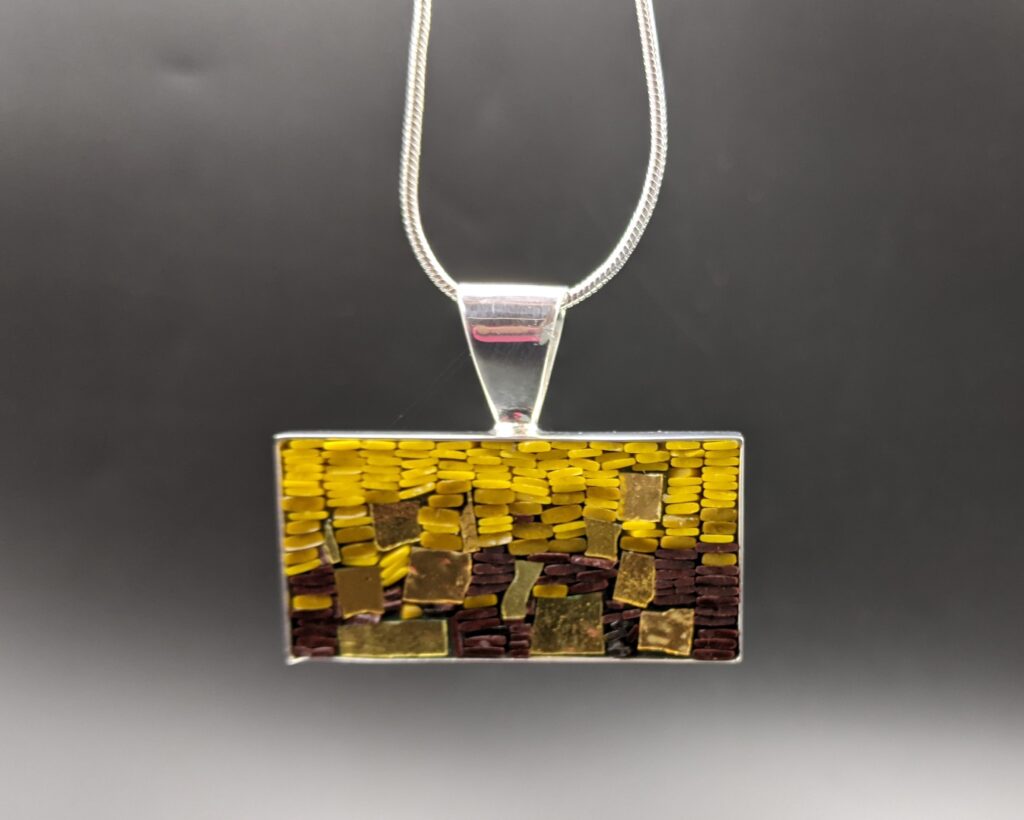 Micromosaic Jewelry
Create a Micromosaic pendant during this one day workshop, using Italian filati.
Cost per person is $200 for a private class and $150 for a group class (minimum of six). The class is approximately 6 hours, either one full day or over a couple of sessions. Teens / adults only. Materials fee is $45.
---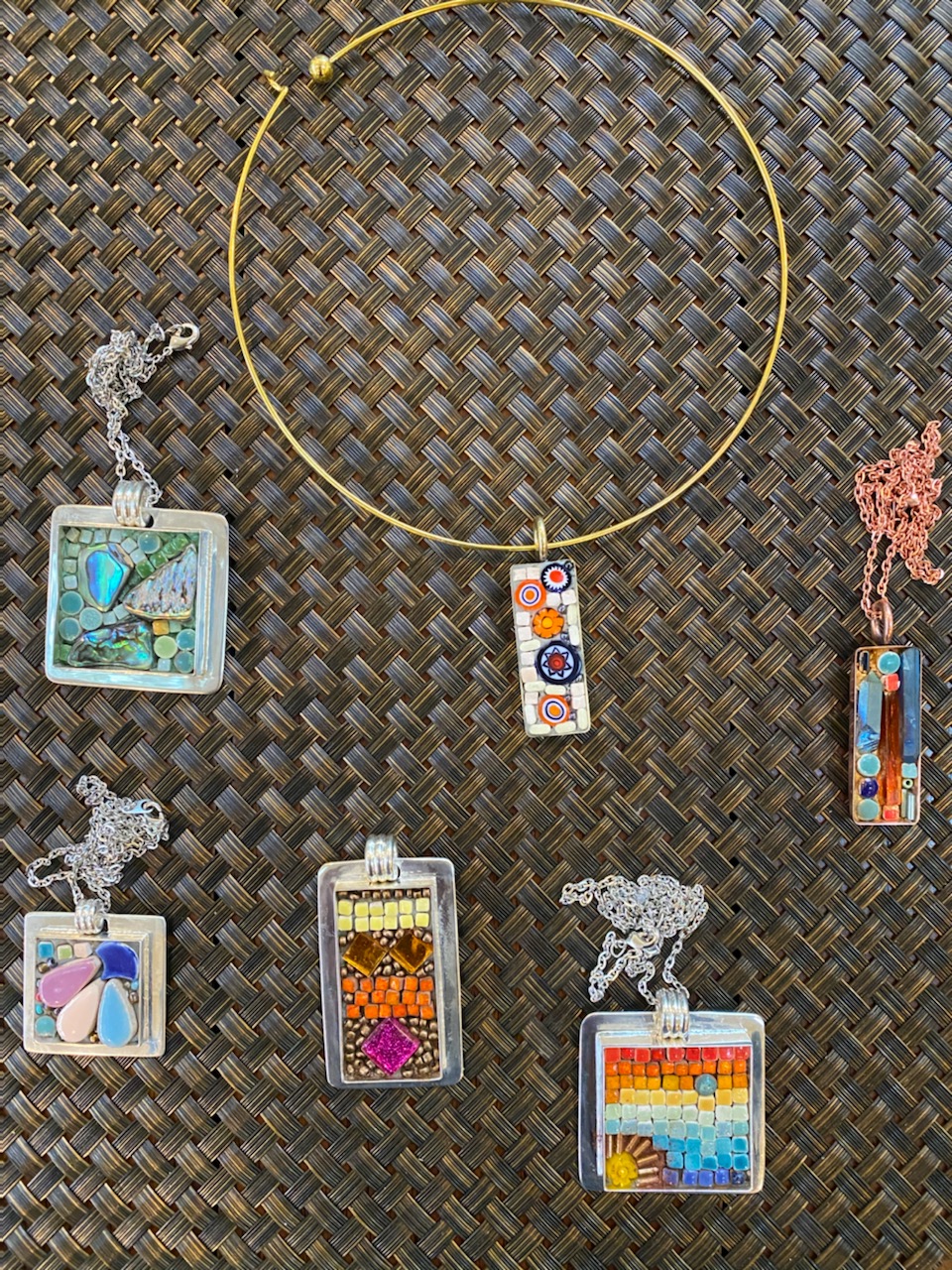 Jewelry Parties!
I am available to teach mini mosaic jewelry workshops at your home. This fun workshop involves no cutting of materials. A minimum of 6 participants is required for a travel class. Get together a group of 10 and you attend for free! I will travel to your home (travel distance of 25 miles or less each way, is included. There will be an charge for travel time over 25 miles.) at a mutually agreed time.
Workshop length is 2 hours, materials included. Prices start at $70 per participant for a pendant. Other options are also available. This is a fun workshop for adults, teens and tweens!