In 2017, we inspected our yard after a big storm hit our area and found this –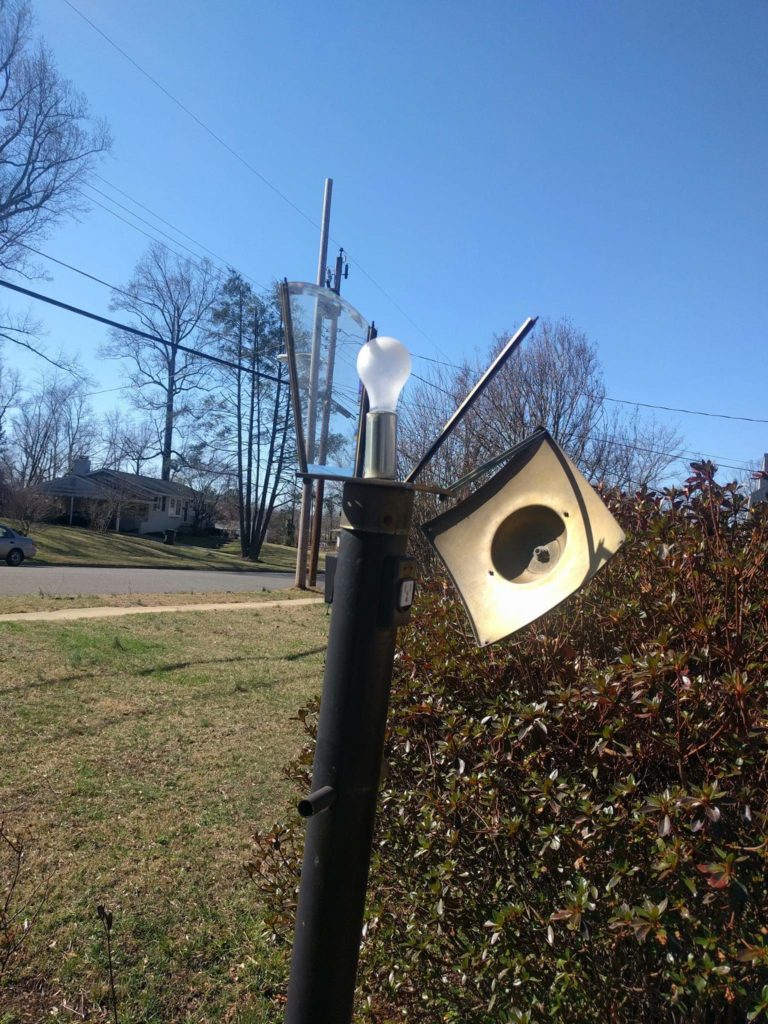 Instead of going out to purchase a replacement, we built this 12 x 56 x 2″ base with Wediboard and wood.

The design on the front started with an owl, and other elements were added. The owl is face-taped at this point. Wiring was added at this stage.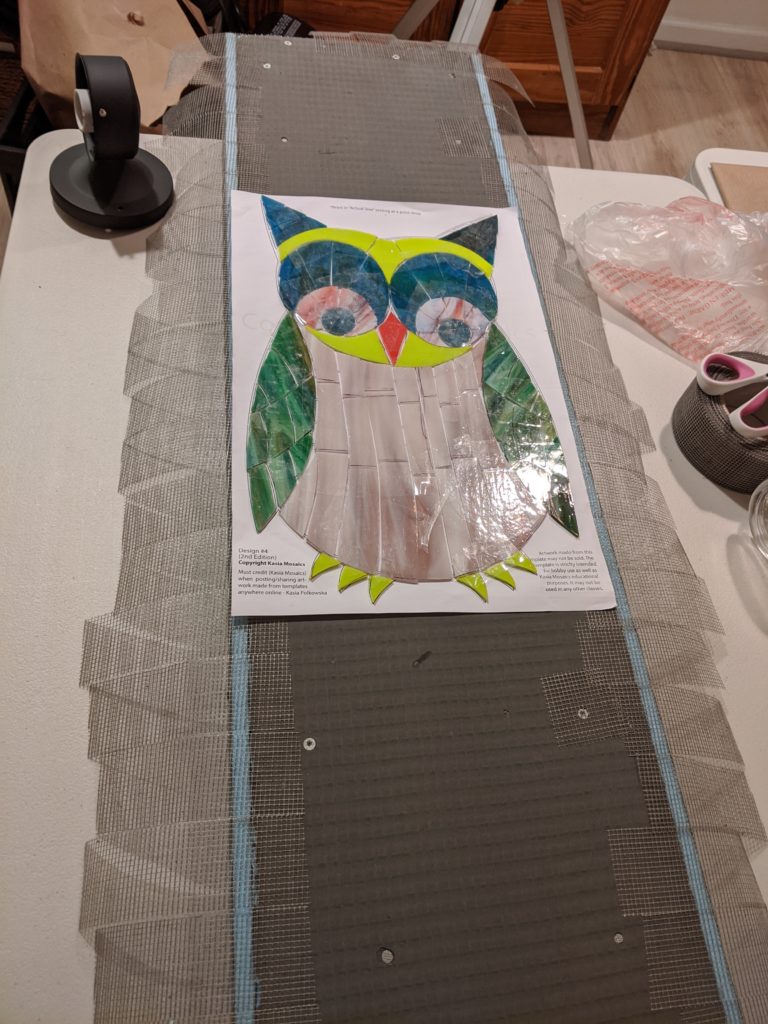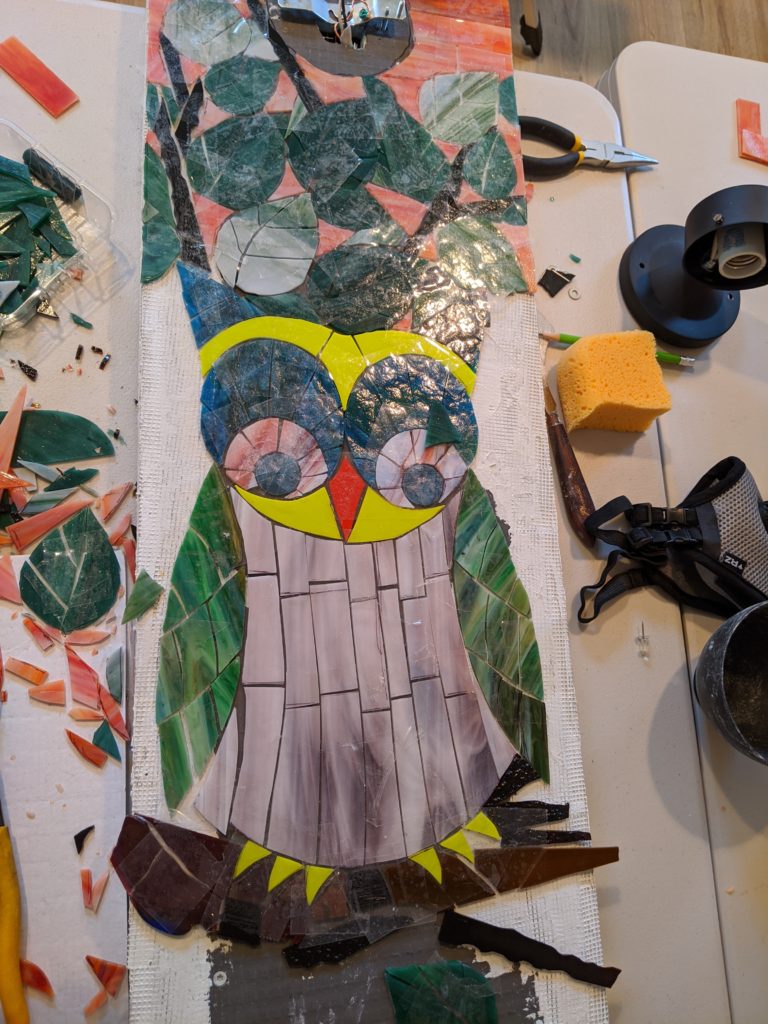 Here, the entire mosaic is glued and ready for grout, sides included.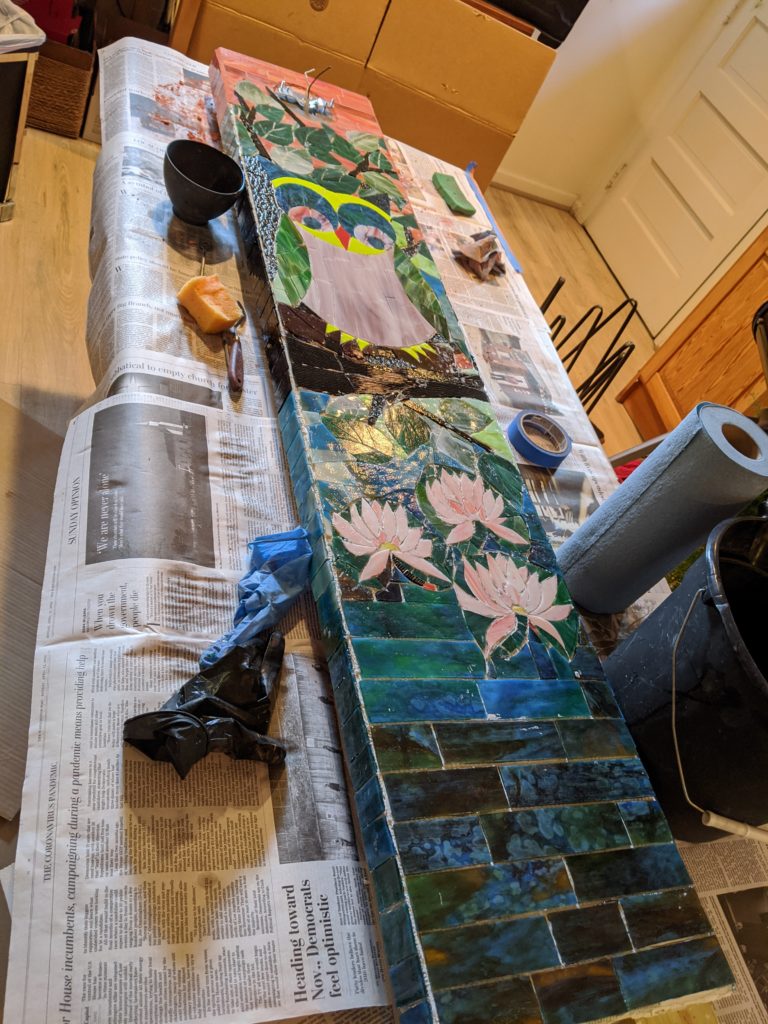 After grout (a two phase approach with orange on the top and charcoal gray on the bottom), the mosaic was turned around. Fused glass elements were created for the cardinal and dogwood flowers.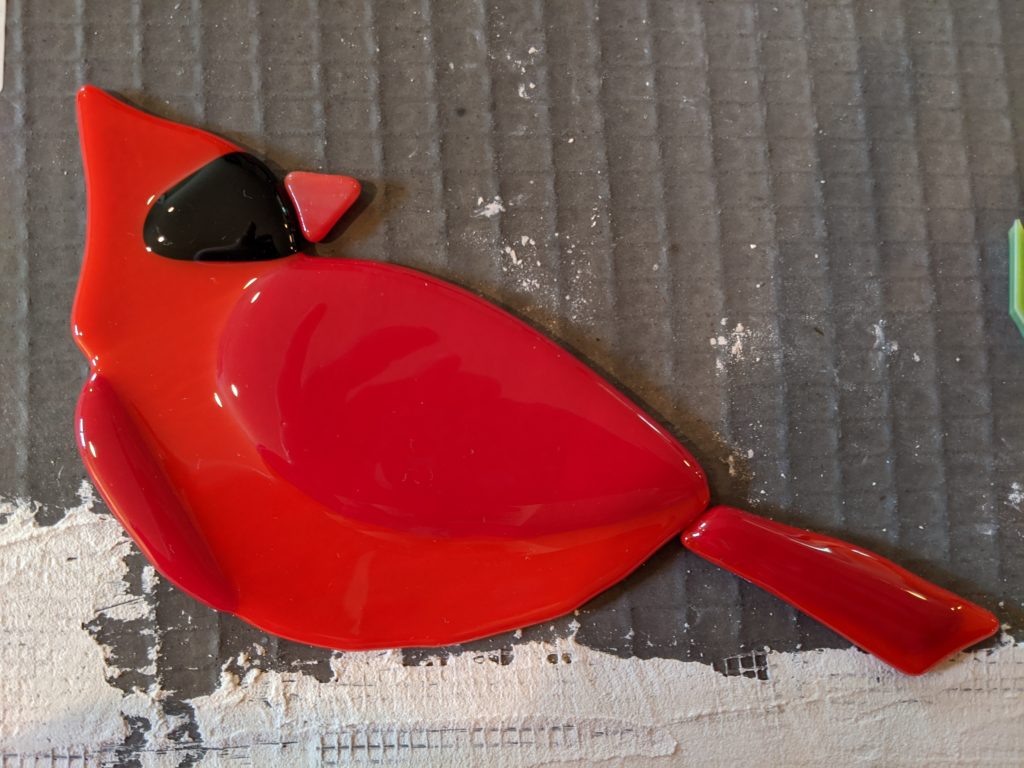 INSTALLATION TIME! This was a family effort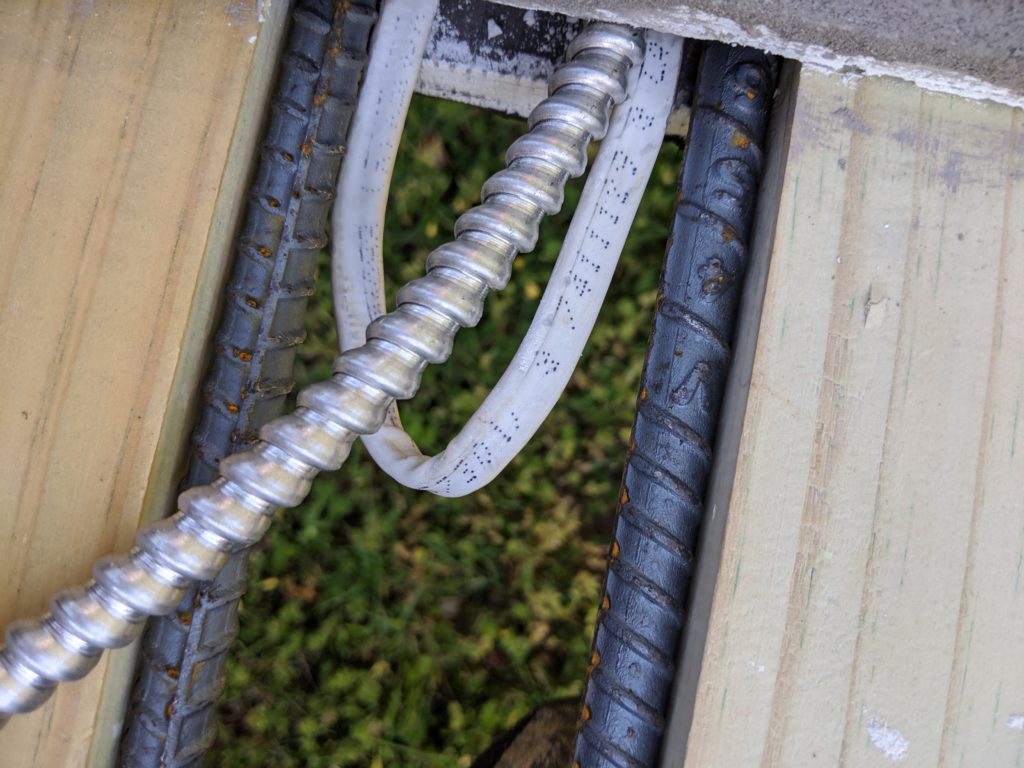 The rest of the design was added in, glued down and grouted in a light grey color.
Finally installed and wired up!

Thanks for viewing!